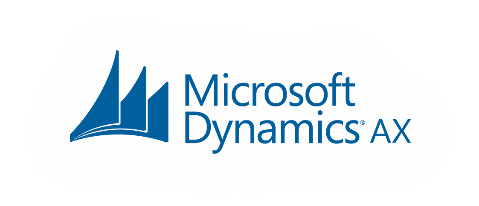 Designed for midsize and larger companies having diversified portfolio business, Microsoft Dynamics AX is a multilingual and multi-currency enterprise resource planning (ERP) software suite with core strengths in manufacturing and e-business that also provides powerful functionality for the service and wholesale industries. With complete end-to-end scalability and flexibility, Microsoft Dynamics AX enables multinational companies to take control of operations and promote growth. Microsoft Dynamics AX integrate with Microsoft products like MS-office, Microsoft SQL server, etc to connect customers, vendors and employees.
Microsoft Dynamics AX can be customized to support the specific need of manufacturing businesses. It supports build-to-order, and build-to –forecast supply-chain models across both discrete batch processing manufacturing.
Microsoft Dynamics AX also helps to drive global business opportunities as it is multilingual and multicurrency and simplifies international business processes. It delivers a range of financial capabilities to help consolidate accounts with subsidiaries or distribution centers worldwide.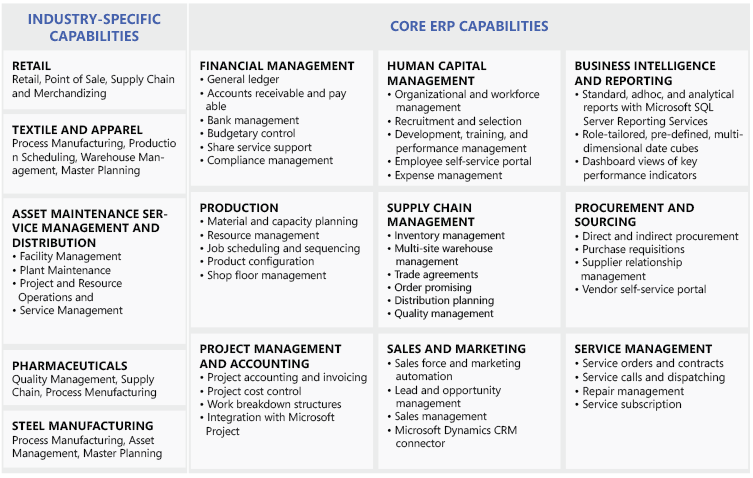 Microsoft Dynamics AX can help you run mid to large size of business, across locations and countries by consolidating and standardizing processes, providing visibility across your organization, and helping to simplify compliance.
With a wide range of industry-specific features, Microsoft Dynamics AX delivers a business management solution that can meet your needs now and evolve to meet future demands.
With a domain expert and module specialist, RAMA is well versed with the required resource pool and experience project managers, with combined experience of 20+ projects, In complex manufacturing scenarios, completed 5 + full cycle implementations.