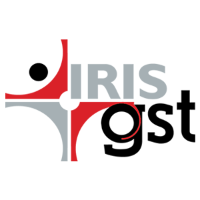 RAMA Group is a GST Consulting and an ERP / IT solution provider (Certified Microsoft Partner) has partnered with IRIS a licensed GSP, to provide a comprehensive and integrated solution for all requirements under GST.
Control & monitor multiple GSTIN (Corporate Group or multiple clients).

Control access to 5 pre-defined roles (maker, checker, signatory etc.).

Integration possible with any ERP, Accounting Package or Excel files.

Validation of completeness, correctness & consistency of input data, alerts & notifications.

Consolidated view of available credits & pending liability across multiple GSTIN.

Application certified under ISO 27001:2013 security standards.

The option of raising sales & purchase invoices from a desktop based add-on.

24X7 offline / online support on the application & regular updates on the law.

Simplified version available for small business, traders & CA firms.

Complete hand holding, training & support as per requirement.
Why RAMA-IRIS GST Solution?
Collaborative pool of expert knowledge in business, GST & IT consulting resulting in a comprehensive, integrated and apt solution for the new & complex tax regime.

Highly compatible, secure, efficient , scalable and flexible IT tool for quick processing of data, correct and timely filing of returns and other compliances.

Dedicated team working on understanding the regular updates on the law, rules & regulations and technical upgrades with respect to GSTN.

Customized solution and affordable pricing depending upon the need and requirements of Large / Medium / Small business entities and CA firms as well.

Continuous development and enhancements in the GST compliance tool to provide addon like raising of sales & purchase invoices, analytical reports.

Track record of high client satisfaction demonstrated by retaining elite client base through solution oriented approach, quality delivery and committed / motivated team.